Make sure your sound is turned on
Please wait up to 10 seconds for the video to load.
Citations:
Fusi, Alessandra and others, "Life Cycle Environmental Impacts of Electricity from Biogas Produced by Anaerobic Digestion", in Frontiers in Bioengineering and Biotechnology, March, 11, 2016: http://www.ncbi.nlm.nih.gov/pmc/articles/PMC4786543/
"Generating Electrons", in AmericanHistyroy.si.edu: http://americanhistory.si.edu/powering/generate/gnmain.htm
"Electricity Freedom System – A Sincere Review" in ReviewsPolice.com: http://reviewspolice.com/electricity-freedom-system-by-rich-lubbok/
Scheckel, Paul, "Make a Biogas Generator to Produce Your Own Natural Gas", in Mother Earth News, August/September 2014: http://www.motherearthnews.com/renewable-energy/other-renewables/biogas-generator-zm0z14aszrob?pageid=1#PageContent1
How I Powered My Entire Home For The Past 3 Years… With Nothing Aside From A Few Bags of Grass Clippings
Hi, my name is Rich Lubbok.
And today you're going to see how a simple invention from the 1800s…
Which American settlers used to heat their homes… and to cook warm meals during the long, harsh winters…
According to various research studies this invention can allow you to generate enough electricity to slash your monthly power bill by 70%… 80%… or even 100% starting tomorrow…
While keeping even a 4 bedroom home heated to a balmy 77 degrees… regardless of if it's below zero outside.
Now I can already hear your B.S. radar going off…
And I'm sure you're already thinking there's no way it could be true?
Well, up until a year ago, you would have been absolutely correct.
But thanks to a few simple modifications to this "prairie generator"… which were made by one of the most brilliant engineers in the field of renewable energy…
Taking your family OFF THE GRID entirely…
Completely cutting your dependence on the greedy, money-hungry electricity cartels…
And knowing with stone-cold certainty that no matter whether there's a disaster, a cyber-attack, or just a bad winter storm your family will NEVER be without power again.
Is now something that every single American family can easily and affordably be achieved.
In fact, by the time you've finished watching this brief presentation…
You'll be OUTRAGED that you ever put one single penny into the golden coffers of the greedy power corporations
Especially in about three minutes from now…
When I give you the instructions for how to set up this "prairie generator" for less than $200…
And tell you how to fuel the entire thing using nothing but grass, sticks, hay, weeds, wood or even left over vegetables from last night's dinner.
Total, this simple solution to energy independence will take you about 3 hours to make…
And the design is so brilliantly simple… I promise that even an 8 year child could make it on their own.
So, pay close attention for the next few minutes…
Make a note of the easy building instructions I give you…
And smile to yourself as the next time one of your family members cranks the thermostat up to 78 degrees…
Or accidentally leaves the lights on in the family room all night…
You feel absolutely ZERO stress, anger or worry about what the costs will be…
Because you already know the answer is absolutely NOTHING.
Honestly, I'm so excited for you to join the 72,655 Americans who have already used this exact same energy generation method to free themselves from the clutches of Big Electric…
Here's the messages I received from some of them:
At first, it was hard for me to believe that the only things I needed to power my home were already in my backyard. I'm already pretty stingy when it comes to my energy use, and I didn't think it would be possible to get my bill much more than the $120 or so per month I typically paid.
After watching your presentation however, I was so impressed with your system that I decided to try it for myself. And all I can say is WOW. Not only were your building instructions incredibly easy to follow, but the finished product really works. I can't even tell you how good it felt open my first energy bill after building this, and see that it was just for a measly $17! Every month since then, I've saved at least $100 on my power bills each month, and I couldn't be happier. Thanks so much for putting this information online for people to see!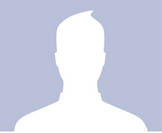 Stu Henderson, of St. George Utah
---
Every single winter I'd find myself getting in fights with my wife over the thermostat settings. My wife even went so far as to call me "cruel", a few times, which really hurt. But while I hated seeing her so miserable, the reality was that we simply couldn't afford to keep the temperature in our home above 67 degrees.
Since watching your presentation however, all of that's changed. Using the simple system you told me about, I was able to heat my whole apartment without spending a single penny on gas.
Now, I keep the thermostat sent to a toasty 74 degrees and my wife is THRILLED that she no longer needs to wear a jacket while she's cooking dinner. And I'm thrilled that we're no longer fighting and that I was able to provide such an effective solution!
Thanks, Rich!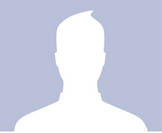 Larry Hardwick, of Fort Collins
---
Those are just a few of the thousands of stories I get from people across the country every month.
And I know you're curiosity is piqued, and you want to know exactly how this simple system works right now.
Honestly, you've never anything like this before and in 5 minutes from now, you will be furious about the fact that you ever gave Big Electric… or the gas company… a dime.
So, let me go ahead and tell you who I am…
And why I know the secret to going completely grid-free…
Eliminating your electric bill and gas bills almost entirely…
And doing it with nothing but a few garbage bags full of grass.
Like I mentioned before, my name is Rich Lubbok. I'm 56 years old, and I live about an hour outside of Chicago, in a town called Naperville.
Living in Illinois, high energy bills were something I'd been dealing with my entire adult life…
And while I've certainly never liked having to pay $220 or more per month to keep my home warm during the winters… or cool during our muggy summers…
I'd always just accepted that "that's the way it is".
In the winter of 2011 however, all of that changed…
When what had, up until then, always been a nuisance…
Became a gut-wrenching crisis that drove me to tears.
We'd just been hit with the first major winter storm of the season…
With more than 5 feet of snowfall in about 24 hours…
And howling winds that were sustaining at about 30 mph, with gusts up to 50.
Now that's nothing out of the norm for Illinois in late November…
But this time it was different.
The gale-force winds ripped down the power lines in our neighborhood…
And I suddenly found that we were without power.
Our house was getting cold FAST.
And to make matters worse, my wife Lynn was 8 months pregnant at the time, with our first daughter.
I tried calling the electric company on my cell phone to find out when power would be restored…
But all I got was a pre-recorded message saying that they were "aware" of the problem… and that it could between 48 and 72 hours before power would be back online.
Unsure what to do and feeling helpless to protect my family…
I went to the bedroom to see if Lynn was okay.
But what I saw made my freeze in my tracks.
She was lying on our bed, wrapped up in almost every blanket we had in our house…
And she was shivering and shaking uncontrollably… the warm tears that ran down her cheeks quickly turning cold.
I rushed to her and wrapped my arms around her in a futile attempt to give her what little body heat I had…
And that's when she said the words that made my heart stop.
"The baby," she said. "She won't stop kicking. I think she's cold."
As I moved my hands down to Lynn's belly, the tears began to stream uncontrollably down my face too.
Her stomach was FRIGID.
And sure enough, I could feel the child kicking desperately in her mommy's belly.
"Honey, do you think she's shivering?" my wife whispered.
And it was the single most devastating moment of my life.
I felt like such a failure….
I felt POWERLESS because there was nothing I could do to protect the ones I cared for most…
And I felt ANGRY.
Angry that I'd let my family get into this position in the first place…
Angry that I was COMPLETELY DEPENDENT on the electric company for my energy…
And angry at MYSELF for being complacent for so long… while just "taking it" as those penny-sucking energy cartels bled me and my family dry.
I decided right then and there that I would NEVER put my wife, son, or soon-to-be-born daughter in that situation again…
And when the power was finally restored, about two days later, I immediately began researching every single energy-alternative I could find.
Because clearly, relying on the electric company wasn't a choice anymore. Not only did their power lines always seem to go down during bad storms…
But they'd been absolutely PRICE GOUGING me for more than a decade…
And laughing all the way to the bank as they scooped thousands of hard-earned dollars right out of my pocket.
So, I began to immediately look at alternatives that would help my family escape big electric's monopoly on our safety.
I considered buying a heavy-duty generator.
It would certainly be a good backup power source, and I did research this option pretty intensely.
But to get a really good a high quality generator… something that could provide enough energy for my entire home, I was looking at a $1,000 investment.
And that wasn't including the cost of gas.
At that time, gas prices were still REALLY high… and paying $3.40 a gallon simply didn't make sense.
But even today, with gasoline down to $2.50 a gallon…
If you were to try and power your home full time with a generator, you'd need to use about 90 gallons of gas per month… and at a cost of around $220 to do it.
Plus, it's not like I wanted to store 90 gallons of gasoline anywhere in my home anyways!
So, realizing a generator wasn't a real option, I began looking at solar power.
Now we've come a long way when it comes to developing solar cells and they really can be effective.
But, in a place like Illinois, where it can be overcast for a month straight during the winter… depending on solar panel was still shaky at best.
Plus, to have panels professionally installed would have cost me $11,000 – money I CERTAINTLY didn't have lying around…
And trying to get a DIY solar kit also seemed pointless, because not only did they cost anywhere from $500 to $1,000…
Almost every review I read online said that they rarely produced even 20% of the energy that their manufacturers advertised.
That left me with only one option.
If I was going to make sure I never let my family down again… and to get us energy-independent forever, I was going to have to create my own solution.
Something that wouldn't cost much money…
And that I could build IMMEDIATELY, without a bunch of complicated parts or technical skills required.
So, I locked myself in my study, sat down in my favorite reclining chair and put my MIND to WORK.
I realized that if I was going to really get the answer I was desperate for, I'd need to start thinking outside the box.
Fortunately, as a professional researcher in the field of renewable energy…
I did have more resources at my disposal than the average person…
And over the years I'd studied and tested a LOT of renewable energy sources…
Including some pretty zany things that most people had never even heard of before.
For example, a year ago we studied how urine could be turned into an energy source…
And even though that might sound super bizarre…
Today, everyone from the Department of Defense to entire villages in Nigeria are using urine generators to create a no-cost energy supply.
Of course, while something like this might actually work pretty well for creating a small amount of energy…
There was no way it would power my four bedroom home…
And even if it could have, there was ZERO chance my family would get on board with such a disgusting energy source.
So, anyways, while bodily fluids were probably out…
I knew there HAD to be a solution out there.
And that's when I remembered one of the strangest experiments we'd ever performed at the laboratory…
It was something so simple, I'd been SHOCKED when it had appeared to work…
But I realized it might just give me the answer I'd been looking for.
Grass.
Well, not just grass, but also sticks, fallen leaves, weeds and pretty much any other plant material you could think of… even your leftover food.
You're probably thinking that there's no way those things could hold the key to energy independence…
But when I'd studied them in the past, the results had been pretty promising.
Let me explain why:
As you probably already know, all plants require sunlight to grow.
And they take this sunlight and store it as energy through a process called photosynthesis.
What you may not realize however, is just how much energy those plants really store.
A single pound of plant material contains up to three hours worth of energy.
And usually, when a plant dies…
Or a tree sheds its leaves…
Or you mow your yard…
All of that contained energy simply goes to waste.
Well, a few years ago my boss told me to research what would happen if someone were to capture all of that wasted energy…
He'd read about the fact that American settlers on the frontier had used a similar method to heat their houses during the winter…
And wanted me to study exactly how effective such a heating method really could be.
And what I'd discovered had been shocking.
Think about it for a second and you'll quickly understand why…
When you move your lawn, every garbage bag of grass clippings you fill weighs about 30lbs.
And given what I already mentioned about each pound of plant material containing several hours worth of energy inside of it…
What that meant that in theory…
One single bag of grass should be able to power my entire home for an entire day.
Plus, grass is just one single option.
Because as you look at this, what you'll find is that, according to Planet Natural Research Center, sticks, weeds, timber, hay and almost any other type of plant material imaginable contains just as much energy.
That's the reason a single piece of wood will burn for so long…
And why hay is so easily combustible…
In both of these cases, you essentially have an incredibly potent, completely untapped power source just sitting right in front of!
And, as I started really crunching the numbers…
I realized that just maybe, this plant material held the key to the energy independence I was after.
So, I began spending every waking hour thinking of the best way to build this.
As a guy who studies alternative energy options for a living, I had a pretty good idea of the science behind how to get those most energy from plants.
But what I didn't know was exactly how to capture that energy, or easily convert it to energy…
So, I called up Jim Tellman, who was one of the best engineers in our lab…
Told him what I was trying to accomplish…
Shared the humiliating circumstances behind why this was so important to me…
And asked him if he would help me draft the blueprints for this simple generator.
Fortunately, Jim is a pretty good guy and a family man himself…
And as an engineer, he's also the kind of person who LOVES a hard problem to solve.
So, everyday after work, Jim and I got together and worked on this project…
We both knew that whatever we came up with had to be incredibly cheap to construct…
And I was also adamant that that our system needs to be very easy to build…
So that if God forbid something were to happen to me…
My wife, or eight-year-old son Christopher could make one without any problem whatsoever.
The first several prototypes we made were either too expensive, or way too complicated…
And more than once, I think, Jim wanted to ring my neck for being so stubborn about the need for this to be cheap and simple to construct.
But finally, after more than two months and more than eight different discarded variations…
We finally came up with a prototype that SEEMED like it should be effective.
The design was pretty brilliant…
And was about the size of a small letter desk…
The only parts required were a little insulation, plywood, a plastic tarp, a dryer vent hose, some adhesives, a cheap thermometer and some screws.
Combined, these materials cost us about $200 at Home Depot…
And if we hadn't been so anxious to build this thing, we probably could have gotten most everything from a junkyard for free.
Additionally, what I really liked about it was that it was incredibly safe…
Much more so than anything that runs on gasoline or even biogas.
There was no fire, no dangerous fumes released, no worry about creating a dangerous reaction.
Instead, you simply had to place the plant materials you had into the main compartment of the generator…
Add some water…
And because of the ingenious way that the chamber has been constructed…
The plant material quickly and naturally decomposes, giving off an extraordinary amount of energy…
Which is then captured and converted into energy.
What was even cooler is that when it came to capturing that energy…
Jim created two different simple converters…
One for generating electricity…
And one for generating a safe form of organic gas.
As a quick note by the way, I say "organic gas" and not "biogas" here for a reason.
Biogas uses what's called an anaerobic process, which only captures about 50% of the energy being produced…
While the organic gas you get from this system uses a much more powerful and efficient aerobic process, which captures about 97% of all energy being produced.
Now, it's not that important you know the science behind these different forms of gas…
But I do just want you to understand how much more efficient the energy creation is from our system, as compared to a traditional biogas product.
So anyways, both the gas and electric converters Jim designed cost about $15 to make…
And they are actually incredibly easy to hook up to your home's current energy source – even if you're terrible at building stuff and have trouble plugging in a DVD player to your TV.
Once Jim and I had finally come up with the prototype we were happy with…
The next step was to test it out and to see if it really worked as well as we thought it would.
Given that it was the dead of winter, we couldn't use grass…
So, instead, I just went to the nearest farm supply store…
Paid $5 for a small bale of hay…
And had my boy Christopher help me put it outside in our storage shed.
Then, I simply put a few pounds of the hay into the system's compartment…
Added a gallon and a half of water…
And plugged the generator into the inlet switch on my power box.
It was INCREDIBLE! The system immediately went to work breaking down the hay…
And because of the brilliant design Jim had come up with…
All of that energy was immediately captured…
Providing a steady, robust supply of electricity right into my home.
Within a few hours, I had the thermostat set at a comfortable 77 degrees…
And not only was there warm air pumping through all the vents…
But we were running the refrigerator, the dishwasher, the television and all of the lights in our home with no problem WHATSOEVER.
In truth, I almost couldn't believe how simple all of this was…
I mean with several hours' worth of energy being contained in each pound of hay…
That one single $5 bale of hay was giving me enough non-stop energy to power my home for almost an entire week!
For the total month of January, we ran the heat at 77 degrees and used the same amount of electricity that we always did before…
But rather than pay $220 for our energy bill like we did in the past…
Our cost for EVERYTHING was just a few bales of hay at $5 each…
Less than $25 total.
And in February, when I did the same thing but also added some of the fallen branches and sticks that were laying around the backyard…
We actually had such a surplus of energy that when I got my statement at the end of the month…
I was SHOCKED to see that instead of seeing a bill…
Inside the envelope there was actually a check FROM the electric company, to me, for $18 as the Internal Revenue Service offers several tax credits for homeowners who invest in eco-friendly improvement..
Now again, $18 certainly wasn't going to make me rich.
But given the fact that I'd only spent $15 to power my entire home for the month…
That $18 meant that not only was I running my whole house for free…
I was actually making $3 while I did it!
All it had taken me was about 3 hours of my time, and about $200 in initial costs…
And my family was becoming more and more energy independent.
I loved the fact that I was teaching my son Christopher such a great lesson about not being dependent on the government or any corporations, for his safety…
And I felt so RELIEVED to know that the baby girl that Lynn had given birth to…
Our beautiful newborn daughter Sarah…
Would always grow up in a warm, safe and comfortable home.
Now, that was about three years ago…
And since then, my family has never paid a single cent on electric bill again.
To the contrary, most months we get sent a check from the power company for anywhere from $12 to $25…
And holds true both in the coldest winter months…
When the temperature can get down in to the negative teens…
As well as in the hottest, muggiest days of summer, when the thermometer soars past 100.
Plus, while I used hay during that very first winter with my system…
Starting in the spring, I immediately began saving all of the grass clippings from when I mowed our lawn.
I also collected my neighbor's grass clippings too…
Which they were more than happy to hand over to me…
And collected all the leaves I raked during the fall…
So, that by the time the following winter came around…
I wasn't having to pay a SINGLE PENNY to run my system.
Instead, I just had an endless supply of electricity…
Enough to never worry about being energy-dependent again.
Well before long my friends and family members were begging to know my secret…
And when I showed them the simple organic generator I'd created…
A lot of them had a hard time believing something so small could be creating so much energy.
But after I'd given them the simple building instructions that Jim and I had come up with…
And they'd followed them, and created their own "power plant" in about the time it takes to watch a football game on TV…
They became believers FAST.
Because no matter whether the person who used this brilliant invention was hooking it up to their electric box…
Or to their gas supply…
The results were the same: An ABUNDANCE of clean, easy energy that they could use to power their entire home…
Pumping as much heat as they wanted during the winter… blasting the AC during the summer… running their televisions, their kitchen lights, their garage doors, their most heavy duty appliances…
And not paying a single penny to do it.
Soon my friends were telling their friends about my little miniature power plant…
Until finally the number of phone calls and emails from people asking me to share the blueprints for my "home power plant" became so overwhelming…
Lynn put her foot down and told me that I HAD to find a better way to share this natural energy production system with the world.
So, I went to work writing out the blueprints, the materials list and a follow-along video showing the construction process in simple steps…
The Electricity Freedom System was created.
Today, more than 72,000 families in more than 32 countries have used this system to gain total energy-independence in a matter of hours
The Electricity Freedom System is a step-by-step guide showing you EXACTLY how to create your own "home power plant" TODAY… to drastically slash your electric and gas bill in the next 30 days… guaranteed.
As you already know, this system was specifically designed so that ANYONE with one hand can build it – even if you have difficulty plugging your charger into a cell phone.
In fact, you'll be shocked by how few steps there actually are…
And how short the list of materials you need to build this is.
Inside this system, which I'll tell you how you can access in just a second…
You'll see exactly what those steps are, along with a full materials list.
Additionally, you'll get a professionally produced video where you actually watch me build the system from start to finish.
Even though it wasn't cheap for me to make this video, I think it's EXTREMELY VALUABLE…
Because once you have it, you simply just look "over-my-shoulder" and copy exactly what I do…
And your Electricity Freedom System will be finished before you even realize it.
Plus, because this video is something you can either stream or download to your computer, tablet, or smartphone…
You'll be able to watch it from ANYWHERE, even if you decide to build your system down in the garage, or outside.
Speaking of outside, inside the Electricity Freedom System you're also going to be shown a brilliant and simple way to completely Weather-Proof your converter.
You'll see how just adding two extra materials that cost about $7 combined…
Will make your Electricity Freedom System completely IMMUNE to even the worst snowstorms, heat waves, or torrential downpours.
You'll also be given video guides and written instructions detailing EXACTLY how to connect your system to your electric box, or gas supply…
So that within 15 minutes of finishing your system…
You have a constant, non-stop stream of energy pumping through your home.
All of the materials you need to build this will cost $200 TOTAL…
But if you have a junkyard in your town, you can probably find about 90% of those materials for FREE.
Additionally, you're also going to be given a full list of organic, plant-based materials that can be used inside your generator…
So that no matter what's available to you… from twigs to cactus… you have an UNRESTRICTED amount of free power supply inside your home.
Remember: because of the special aerobic energy conversion that automatically happens inside the system …
You're able to capture 97% of all the energy that's naturally contained in all plant materials.
Which means that if your neighbors ever leave bags of grass on the sidewalk on trash day…
Or you ever have fallen leaves in your yard…
Or you're okay with paying $15 per month to buy some hay… and getting a check for $20 or more back from the electric company each time you do…
Then you won't have to pay a penny to the greedy electric companies again.
And on top of all of that…
The Electricity Freedom System is virtually maintenance free.
The plant material you're putting inside of it naturally decomposes…
There's no fire, no burning, no dangerous gasses being released…
Which means there's no intense mechanical processes that can breakdown.
Instead, you just open the lid, add whatever energy source you've chosen, and enjoy a fully powered home.
To date, more than 72,000 families have used this exact same system to permanently ditch their energy companies…
Here's what some of them are saying:
I was a bit skeptical initially, but I took the plunge because I pay too much for heating – sometimes as much as $1200 during the winter. And, let me tell you, I'm glad I did it.
I was shocked at just how easy it was to build this; and even more surprised with just how well it really worked. In the very first half-month I used the Electricity Freedom System, my heating bill went from $200 to $27. Since then, I haven't paid a penny for gas or electricity. Thank you so much!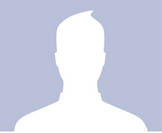 Jason Ferrell, of Salem, Oregon
---
Since choosing to invest in the Electricity Freedom System I have been blown away. This is a MUST HAVE for all families. I especially love the follow-along video that's included inside, because you explain things in such a simple manner. If someone like me who has never built something before can do this with no sweat, anyone can. Bravo!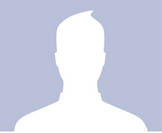 Michael O'Brien of Baltimore, Maryland
---
The video instructions are extremely clear and I built the system together with my grandkids over the weekend. I just started by adding some leaves and fallen branches that were already in our yard and almost instantly the system was providing power to our home.
It's amazing, now I spend less than five dollars per month on my electric bill!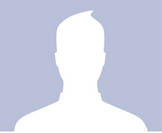 Bill Sawyer, of Gainesville, Florida
---
And those are just a few of the thousands of emails I receive from happy customers all over the world…
People who have used the Electricity Freedom System with amazing results.
So with all of that being said, I want you to pause and think about this for a second…
How good will it feel to never have to stuff the overflowing pockets of the greedy energy companies again?
To never have to go to your mailbox and feel a deep pang of anxiety when you see your monthly statement…
That you're about to take $160 or more of your hard earned money that you simply can't afford to pay…
And send it off to company that could care less about your family's safety.
How happy are you going to be when you join the ranks of the 72,655 other freedom fighters who have already decided that they are FED UP with being price gouged every time it gets hot or cold outside.
What will you do with all of that extra money?
Will you put it away towards your children's college education?
Will you take your family out to a nice dinner once a month?
Will you use it help pay off your mortgage faster?
In just 10 years from now, having this system in your home will have saved you at least $14,000… probably closer to $24,000.
So, I want you to think about what this kind of savings will mean for you.
I mean of course, there are other options out there besides this…
You could try to power your home via solar, for one.
But the price is a big concern. Can you really afford to pay the $10,000 or so it costs to have a system like this professionally installed?
Or $800 for a DIY Solar Kit that requires a degree in engineering just to setup?
And how much sunlight is directly hitting your home during the short, cold days of winter?
Another alternative is to go buy a generator.
But remember, we already crunched the numbers on that.
Even at $2.50 per gallon for gas…
If you were to permanently run your home with a generator it would cost you around $220 per month.
Plus, these noisy generators aren't actually made to be run around the clock like that…
If you really tried to use one as your main power source, you'd be looking to get a few months of usage out of it before it started breaking down.
Why would you choose either of those options when you could get the Electricity Freedom System today…
And be completely gas and electricity-efficient as soon as tonight?
This is my promise to you: if you use the over-the-shoulder video guides, the step-by-step blueprints, the illustrated instructions, and the materials cheat-sheet that I'm giving to you….
You will create an ultra low maintenance, ultra efficient power generator that works just as well as your current power source.
And given all of that…
You're probably wondering what you need to do to get started?
And what the investment cost will be for the full step-by-step video guide, the blueprints, the materials list and everything else that's included.
Well first of all, let me just be clear about it, there is no system like this available anywhere in the world.
Electricity Freedom is the sum of my considerable expertise in renewable energy resources… and the contributions of a brilliant engineer.
And beyond all the technical innovations that have gone into making this simple and easy to use system…
You also need to understand that this is about more than just energy…
It's about keeping your family safe.
The reason I am so passionate about getting the Electricity Freedom System into your hands is that I NEVER want you to go through what I went through…
I want to give you the opportunity today to make sure that your home is filled with warmth and love…
That you have the extra money in your pocket to give your family the things they need and want…
From school clothes to smile-filled vacations.
Saving an extra $1,250 to $2,400 a year is a pretty big deal.
Especially when you can do it all without ever having to send another dime to the same energy conglomerates who are getting rich off your family's financial struggles.
Ultimately, this is about taking action TODAY…
So that you never have to worry about your gas or electric bills for as long as you live.
Because once you've taken 3 hours to build out this system… it won't matter if the grid collapses… electric prices surge… there's a natural gas shortage… or oil prices skyrocket…
If you have grass or leaves in your yard… or you can buy hay somewhere in town… or even if one single person in your town leaves their glass clippings on the curb after they mow their lawn…
You will be insulated from energy costs for as long as you live.
72,655 honest and deserving families have already made the investment in the Electricity Freedom System, and the regular retail price is $149.
In my opinion, that's an incredibly fair price – especially because you'll save a BARE minimum of $1,250 in the coming year… $12,500 in the next decade.
But, while I do think $149 is a complete bargain…
I also know just how badly a lot of families are struggling just to stay afloat.
I've been there too:
I've held my shivering wife and unborn child in my arms and felt WEAK and HELPLESS…
I've felt like I had a gun to my head, like I was being forced to choose between going broke heating my home… or putting my family's safety at risk…
And just thinking about it makes me sick.
That's why, for a limited time only… I'm going to cut the investment price for the Electricity Freedom System by more than 75%.
So that instead of paying the normal retail price of $149, which is what more than 72,000 individuals have already gladly done…
If you act today, and only while this website is still available…
You're going to get the entire
Electricity Freedom System for just
$39.00
But, if you want to take advantage of this rare discount, you must take action right now by clicking the big "Buy Now" button directly below.
As soon as you click that button, you'll instantly go to a secure checkout page where you'll complete your order.
It takes all of five seconds, and once you hit "enter," you'll immediately be redirected to the Download page where you will be given full access to the system. .
You'll be able to view the over-the-shoulder video guide, the blueprints, the illustrated instructions and the material lists right from your computer, smartphone or tablet.
You'll also be able to download all of the files and you can print out as many copies of the blueprints and materials lists as you'd like.
On top of your instant access, I'm also going to make sure that building the system, and running it, is one of the easiest, simplest, and most pain-free experiences you ever have in your life.
That's why, when you take advantage of this significant discounted investment price today…
You're also going to get unlimited customer support for LIFE.
Out of the 72,655 families who have already made the investment in the "Electricity Freedom System"…
Less than 10 of them have had an issue getting their new generator up and running.
So while the chances that you'll need this support are slim, I want to make dead certain that if you do…
I'm right there to help you.
After you've completed your order, you'll be able to contact me at the following e-mail address: support@softwareprojects.com..
And if there is even a SPLIT SECOND where you feel confused or that you don't know what the next step is…
Or even if you just want to know if you can substitute one part for another (which a lot of times you can do)…
Simply send me an email and I will personally work with you to get your question answered.
There is only thing standing between you and a savings of $160/month or more on your electric bill…
And that's the yellow button you see below right now.
But if you're still feeling unsure about the Electricity Freedom System, then there's one more thing you should hear about…
And that's my 60 Day, No Questions Asked, Money Back Guarantee.
Here's how it works:
Right now, you just need to say "maybe" to the Electricity Freedom System.
Click the yellow "BUY NOW" button you see right now, and claim your instant access to the video guide, the blueprints, the materials list, the unlimited lifetime support, and everything else that's included.
You will be shocked by how easy this is to build…
And you will be AMAZED by just how quickly the Electricity Freedom System takes your electric and gas bills down to Zero.
But if for any reason you're not blown away by the results…
Or even if you only save $80 per month on your electric bill, and you wanted to save $130…
All you have to do is send an email to the address I'll give you inside that "members only area"…
And I will quickly refund your entire investment with ZERO questions asked.
All of the risk is on me here – and that's completely fine.
The Electricity Freedom System made me a hero to my wife and children…
It's saved us more than $4,000 in energy costs since first building it a few years ago…
And as you read this presentation it's saving more than 75,000 families an average of $1,600 per year.
Now, you have the chance to join all of us in the fight to take back our energy freedom…
And you have a full 60 Days to "try before you buy".
So at this point, the choice is yours…
You could just click away from this presentation and work hard to forget what you've just seen.
But as you cut check after check to your electric company each month… for the rest of your life…
Aren't you going to ask yourself why you didn't make the easy decision to click a button and try Electricity Freedom System risk-free today?
Or another option could be to keep fighting a war against your family when it comes to their energy usage…
You could get furious every time when of your kids or grandkids leaves the thermostat to high or low…
Or end up having your spouse ignore you for the rest of the day after you scream at him or her for forgetting to turn off the lights when they left.
But why on earth would you consciously make that decision?
Especially when all you have to do is click the "BUY NOW" button you see below right now.
Do that and you'll have full access to Electricity Freedom System in the next five minutes.
The step-by step video guide, the illustrated blueprints, and the materials list.
Make this choice, and you won't have to send a single hard-earned penny of your money to the power company for as long as you live…
You'll receive unlimited, lifetime support…
And you'll be covered by a full, 100% Money Back Guarantee that's good for 60 Days.
I think your decision is pretty obvious, but I can't click that yellow button for you.
So go ahead and invest in the Electricity Freedom System right now…
Join the 72,655 thrilled families who have realized that there is a better, simpler, and dramatically more cost-effective way to power their homes…
And I'll look forward to seeing you inside that "members only" area in a few moments from now.
Sincerely,

---
Still here?
No worries!
I know that sometimes it can be scary to take that first step and you probably have a few questions.
So, to help you feel fully confident in the investment you're about to make, let me take a minute or two to go ahead answer some of the most common questions I get asked right now.
1. How Much Money I Am Going to Save with the Electricity Freedom System?
The exact amount you save will depend on several factors, including how large your home is. The average user of Electricity Freedom System saves about $160 per month of their energy bill. For others, with larger houses, this amount is much higher.
2. What Kind of Things Can I Use As Fuel for my Electricity Freedom System?
You can add pretty much any organic plant material to your Electricity Freedom System that you want. This includes grass, leaves, sticks, wood, weeds, flowers or hay. There are a lot of other options beyond this though, and you'll get the full list inside.
3. What's Maintenance Like?
There's no maintenance whatsoever because there aren't any moving parts. Plus the plant materials you add are naturally broken down, so you don't need to clean them out.
Just add a few pounds of grass, hay, sticks or whatever every few days… add a few gallons of water each week and you're good to go.
4. Is the Electricity Freedom System Hard to Build?
Nope. When Jim was helping me to come up with the designs, I was adamant that this be incredibly simple to build.
There's very little physical labor, so even the elderly or those with a bad back or other ailment should have no problem making it.
As a result, there are just a small handful of materials required, and you should allow about three hours total for construction.
If you're still feeling nervous, remember that there's also the step-by-step video guide that's included inside. Simply watch what I'm doing, then copy it. It's really that straightforward.
Plus, if you do get confused for even a second, don't forget to take advantage of your free lifetime support that's included.
5. What's Included Again?
Inside, you'll get my comprehensive, step-by-step video guide showing you exactly how to build your own "Electricity Freedom System".
I made this video guide with an "over-the-shoulder" approach, so it's basically like I'm there in the room building it with you.
You'll also get the blueprints, full color step-by-step directions and the full materials list.
PLUS, your investment today will come with unlimited lifetime support.
This means you can email me anytime I have a question, and I'll promptly respond to you.
6. Is There A Guarantee?
YES! Once you place your order, you have a full 60 days to checkout the videos guide, blueprints, and instructions.
Just follow along, and once you start building your system will be up and running in around three hours.
If at ANY point you are unsatisfied, or change your mind about this, just send me an email and I will refund your entire investment – no questions asked.
7. I'm Ready! How Do I Get Started?
Simply click on the "BUY NOW" button you see below. You'll then be taken to my 100% secure checkout page, where you'll enter your order information.
After you've completed your order, you'll have access to my special "members only area".
From there, can instantly stream or download the video guide and view or print the blueprints, instructions and materials list.
Remember, you have a full 60 Day money-back guarantee here, along with unlimited lifetime support.
So, go ahead and seize your energy-independence now clicking the yellow button you below.
Warning! Before you do anything else, read this first!
I refuse to let you walk away without having access to the Electricity Freedom System!
You simply can't walk away without having access to the Electricity Freedom System.
If you REALLY want to benefit from this product, price shouldn't be an issue. Get it NOW for a one time opportunity!
I am willing to put profits aside and give you $10.00 towards the cost right now!
Regular price $39.00
Today
$29.00
The Electricity Freedom System is a step-by-step guide showing you EXACTLY how to create your own "home power plant" TODAY… completely eliminating your electric and gas bill in the next 30 days… GUARANTEED.
You'll get a professionally produced video where you actually watch me build the system from start to finish.
Saving an extra $1,250 to $2,400 a year is a pretty big deal.
Especially when you can do it all without ever having to send another dime to the same energy conglomerates who are getting rich off your family's financial struggles.
Ultimately, this is about taking action TODAY…

What are you waiting for?!